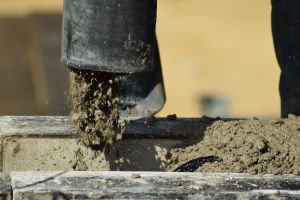 used concrete pumps" />A used concrete pump will be a significant addition for your construction firm. It will help to speed up construction works in your sites and improve cost-efficiency. It can also be an essential investment option for firms that rent machines. While you can always get great used concrete pumps, it is possible that your machine develops faults. Here, we will consider six common errors you are likely to encounter when you own a used concrete pump.
Alternator Failure
This is a problem that can affect the power supply and the way the machine works. It may prevent your machine from starting. Even when the machine starts, an alternator that is not working efficiently will fail to get the pump working the way it should. 
Failure of the Pump Circuit
This is an electrical problem that affects many used concrete pumps. There are possibilities of corrosions getting inside the wire and causing rot where they are not visible. You can quickly detect this problem and fix it in a used concrete pump. 
Pump Blockage
You can experience a pump blockage in any concrete pump, and there are general factors that cause it. By being cautious and using only experienced concrete pump operators, the chances of this happening will be reduced. The concrete also has to be adequately mixed.
Pump Requiring Excessive Power
There is used concrete pumps that do not function properly, needing too much power to get the concrete pumping at an acceptable rate. There could be different reasons for this including air loss and poor settings. There are a few adjustments that can be made to get the machine working at an acceptable level again.
Excessive Vibration
You can also experience excessive vibration with concrete pumps. There are different possible reasons for this. Some bolts and fittings can be loose as a result of constant use. Overworking the machine can be another reason for this. There is a need to maintain the used concrete pump properly to avoid this and related problems.
Greasing Problems
For used concrete pumps and brand new ones, there is a need to invest in automatic greaser that will take out the guesswork when it comes to applying g grease. The automatic greaser can also develop a fault and needs to be attended to whenever there seems to be a problem.
There you have it! The above are some of the common faults that occur in concrete pumps. A used concrete pump can serve you adequately when used in the right manner. The common problems you can encounter have been highlighted, and there is a need to repair and maintain your concrete pump well to avoid hazards at work sites.
Are you in need of a high-quality concrete pump for your construction needs but you are on a tight budget? Save cost by purchasing superior, used concrete pumps from Concrete Pumps USA. Our concrete pumps are highly durable. They will serve your construction needs excellently for an extended period. Contact us today for the best deals on used concrete pumps.