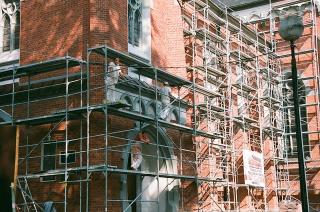 buy concrete pump" />
If your construction company is growing so much that you now feel that you are going to have to buy a concrete pump instead of just continuously renting one, there are several things to consider before you choose the best distributor for your needs. First, you will want to ensure that they are a well established and trustworthy business that specializes in providing heavy equipment. You will also want the affordability that you desire, along with easy finance terms that you deserve. For over the last 15 years, Concrete Pumps USA, Equa Corporation has been offering the very best selection of quality made and durable concrete pumps to our valued clients.
Concrete Pumps USA, Equa Corporation is the top rated company that you can fully trust when you buy a concrete pump, and in providing you with genuine customer service that you have come to know us for. We have strived throughout the years in building strong and lasting business relationships with our private sellers, partners and buyers. Our company's main objective is to treat you the way that we would like our friends and families to be treated. If there is any way that we can make your experience with us a better one, just speak with one of our experts regarding how we may be able to assist you.
When we all work harder, better and together, we can achieve many things that we may have not thought we could. This is why we provide 100% financing on our new and used construction machinery. Our easy terms allow you enough time to pay off your loan without the worry and the stress that can sometimes accompany a debt. We offer 24-60 month loans with the affordability that can allow you to get the machinery that you need to increase your business' growth and financial success. Please feel free to speak with one of our financing specialists.
You can also re-finance your existing pumps or tele belts to get the funds that you need to keep your business up and running. Whether you need this working capital for transportation needs, payroll or any other kind of expenses, the same easy features that our financing provides is also available when you choose to re-finance. If you feel that you may need a longer amount of time to pay off your loan, just check with one of our experts to see if we can modify the loan to suit you the best way possible.
If you are in the market to buy a concrete pump, please visit our web site at concretepumpsusa.com, and learn more about the selection that we have, along with our amazing prices. If you want to finance your purchase, you can download our application for easy and convenient 100% financing. If you have any questions or comments, please leave your contact information. Upon receiving your information, we will get right back to you to assist you in any way possible. You can also call us at 435.615.0072 and speak with one of our professional team members.