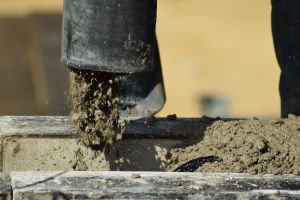 Concrete pumps are among the most critical machines in construction. They are commonly found in large commercial projects where they are used to facilitate the process of placing concrete. In what can be considered a little worrying, there is a misconception about concrete pumps being made only for commercial constructions.
It is rare to see the machines being used in residential constructions and this definitely shouldn't be the case. There are good reasons to use the concrete pump for concrete placement during residential developments, and we will consider 6 of its most significant benefits.
They Can Help To Speed up The Construction
The concrete pump offers a faster means of concrete placement, and this will significantly affect how fast or slow the construction project can proceed. Once the concrete is adequately mixed, the pump can take it to any reachable part of the project in a matter of seconds and placement proceeds at an incredible speed.
They Have High Working Efficiency
There is no point comparing a concrete pump with labor when it comes to efficiency in concrete placement. There are different models of the machines, and the contractor need to select the one with the right delivery capacity to make concrete placement proceed as efficiently as possible.
They Minimize Concrete Mess
With a concrete pump, there are fewer chances of a concrete mess in the construction site. The machines deliver concrete to wherever they are needed in the job site without spattering. No matter how careful laborers are, they will undoubtedly mess the entire site with concretes while pouring.
They Minimize Chances of Injuries
When human labor is used in concrete placement, the chances of site injury is very high. It is true that there are chances of accidents or mishaps even when the concrete pump is being used, but it cannot be compared to the rate people get injured when labor is used for concrete placement.
They Are Especially Useful In Tall Residential Buildings
Construction of tall residential buildings poses more risk for site workers. Concrete pumps are reputed for their ability to place concrete at far off locations of a site, including at heights. This will minimize the risk for workers and make construction safer.
They Can Save Cost
Many will find it surprising, but the use of the concrete pump in residential construction can lower the overall cost of construction. This will depend on the size of the project, however. Once the project is big enough, the use of the concrete pump can reduce total cost.
Many assume that the concrete pump can only be used in commercial construction. There are lots of benefits that can be derived from using them in residential construction. Once the project is large enough, it is essential to get a concrete pump for faster, efficient and better concrete placement. 
Contact us today at Concrete Pumps USA to help you choose a suitable concrete pump for your residential construction needs. We have high-quality affordable, used concrete pumps that will serve all your construction needs exceptionally.
Concrete Pumps