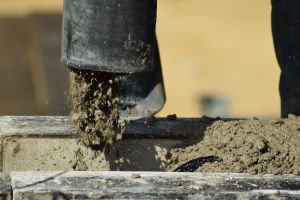 Concrete pumps are mighty machines that can influence concrete works in many ways. Firstly, the machines can speed up the process of pumping and also improve the quality of the work. Having one is a necessity for every serious organization involved in construction.
Like every other machine in the construction industry, there is a wide variety of concrete pumps and picking the right one can become a little tough. Whether you are buying or hiring a concrete pump, it is crucial that you get the best concrete pumps that will suit your needs. Here, we will consider six essential tips that can help you to make the right decision.
Consider Your Concrete Mix and Whether the Pump Can Handle It
While any pumps can handle different concrete mixes, some others are designed to handle specific mix types. The aggregate size of the pump will determine the type of material it can handle. Also, you must consider the type of work you do and the suitability of the machines under consideration.
Consider the Output Rate of the Pump
You need to consider the output rate that is specified in the manufacturer's spec sheet to understand how far and how fast the machine will work. Make sure it has an impressive output speed that will help you at job sites.
Consider the Type of Valve It Uses
The type of valve system is one feature many buyers neglect while looking for concrete pumps to buy. It is essential, however, that you consider this before you buy. Ask the manufacturers or dealers about the capabilities and advantages of the system used in a particular concrete pump.
Consider the Suitability of the Pump to Your Existing Machine
You need to buy a concrete pump that can be towed by a machine you own already (unless you are just starting off with your business). If you already own some trucks, it is vital that you consider only pumps that are compatible with the trucks you own already.
Consider Warranties
No matter how strong a machine appears to be, it is essential that you consider warranty ahead of the promise of durability. Consider how many years you will enjoy manufacturer's warranty before you buy.
Consider the Resale Value
This can be related to brands and products and may have no meaningful impact on the performance of the machine. It has economic significance, however. Consider what you can salvage from the machine at the point you may want to get rid of it.
There you have it! The above are a couple of tips to help you choose the best concrete pumps. The variety of options available in the market can be a little overwhelming when you want to buy a concrete pump. The tips above will help you to make the right choice.
Contact us today at Concrete Pumps USA. We have high-quality affordable, used concrete pumps for you. Our concrete pumps will serve all your construction needs excellently.
Best Concrete Pumps