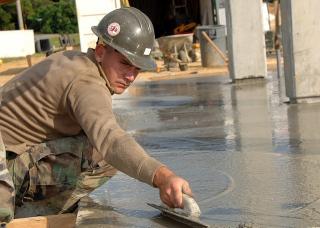 In most construction projects, concrete is the most significant material. This means that the rate of work will depend to a great extent how it is used. There are different concrete placement methods and one of the best ones, especially in big projects, is concrete pumping.
Depending on the type of project at hand, there may not be a better way to handle concrete placement than pumping. For individuals that are in the construction business, here are six significant reasons why you need equipment that pumps concrete:
It Speeds Up the Process of Construction
Finishing construction projects in time means you can take up more tasks and make more money. To do this, you need to speed up the fundamental processes in construction. With equipment that can pump concrete the method of concrete placement will become faster.
It Helps To Keep Jobs Moving
Certain conditions can interrupt many other methods of concrete placement. Weather conditions, for instance, can interfere with manual handling of concrete and disrupt the construction process. With equipment that can pump concrete, however, you can work under any weather condition including rain and snow.
It Ensures Quality Job At All Times
For your customers, factors like labor and time may not mean much, but everyone requires a quality job. With equipment that pumps concrete, you can be sure of producing quality job at all times. With experienced operators to handle the machine, you can always be sure of the best quality of the concrete placement.
It Minimizes Hazards Associated With Handling Concrete
There are several hazards associated with handling concrete. Asides from the fact that it is a strenuous task that can lead to back pain, sprains and strains, it can cause many other injuries including skin burns and irritations. With equipment that pump concrete, you can eliminate the chances of these hazards in your job site.
It Improves Versatility
Different construction jobs demand different approaches. When it comes to concrete placement, your needs will vary. With equipment that pumps concrete, however, you can handle different types of jobs. This improved versatility means that you can become more flexible and take different kinds of jobs.
It Will Increase Profit
With equipment that pumps concrete, you can save on labor cost, reduce the hours you spend on a job site, and ensure efficient use of the construction materials. It will ultimately increase the profit you make from every single job.
There you have it! The above are some of the reasons why you may need equipment that pumps concrete. A piece of equipment that is capable of pumping concrete has lots of benefits for anyone that has interest in construction. You certainly need a concrete pump if your business requires concrete placement.
Concrete pumps are made to improve efficiency in the construction site. Contact us today at Concrete Pumps USA to purchase a suitable concrete pump for your construction needs. We have affordable, high-quality used concrete pumps for you.
Pumps Concrete