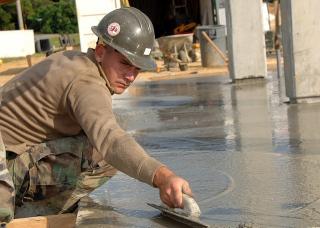 When it comes to construction, safety is one key factor that needs to be prioritized. A slip-up in safety measures can cause a lot of troubles and in extreme cases, can be fatal. The use of machines, though quite helpful, can be hazardous, hence the need to take precautions while using them.
In the case of concrete pumps, safety issues can be significantly reduced when the right things are done. Here, we will quickly consider six safety precautions that should be adopted when operating a concrete pump on any construction site.
Use Only Properly Maintained Concrete Pump
If you own a concrete pump, you understand the need to have it properly maintained. Even if you are renting, look for machines that are properly maintained. Maintenance does not only promote durability of the concrete pump, but it also ensures the safety of those operating it.
Get the Site in a Good Condition
The condition of a site will play a significant role in the safety of the construction workers. A safe and uncluttered space for the pump truck is vital if you want to minimize the chances of hazards. A good site should be spacious, level, and void of obstacles.
Steer Clear Of Power Lines
Power lines pose lots of danger to operators of concrete pumps and other construction machinery. It has been reported that a boom coming in contact with power lines is the number one cause of fatal accidents in the use of pumps. You need to be aware of power lines near the construction site and avoid them as much as possible.
Stay Away From Discharge Hose
This is not just for operators. Everyone that is on the construction site needs to know that it is not safe to stay close to the discharge hose when air must have been introduced into the delivery line or when restarting. Hose whipping is quite dangerous but can be avoided when individuals communicate correctly and stay a respectful distance away from the discharge hose. 
Ensure Proper Outrigger Procedures
Without proper outrigger procedures, the chance of a tip over is increased. Generally, tip-overs are caused by the outriggers not having enough cribbing or surface area to support the unit adequately. When the pump operator sets the outrigger correctly the machine will work more efficiently even as chances of accidents are drastically reduced.
Insist on Proper Set Up And Use of Protective Gears
The concrete pump should be set up as instructed by the manufacturer and you need to make sure that this is the case. This is the best way to get the best out of it and reduce the chances of hazards. It is also essential for all construction workers to wear all safety and protective gears on the job site. Insist on that too.
Concrete pumps are made to improve efficiency in the construction site and also reduce labor-induced hazards. Using them the wrong way, however, can cause hazards. With the tips provided here, you should be able to minimize the chance of accidents when operating pumps. Contact us today at Concrete Pumps USA. We have affordable, high-quality used concrete pumps for you.
Concrete Pumps