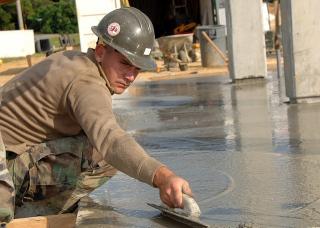 In construction, the concrete pump is one of the most significant pieces of machinery. Having them operating efficiently on site is the dream of every engineer, but there is need to maintain it correctly to keep it in good shape.
Routine maintenance of your used concrete pump will prevent significant faults from developing. It will also improve the lifespan of the machine and make operation safe for those using it. Below are six helpful tips on how best to maintain your used concrete pump.
Check the Quality and Level of Hydraulic Oil Regularly
This should be done every 8 hours (after the daily operation). Check the level of the hydraulic oil at the end of each day work. Replace with oil of the same grade if there is a need for that, and it must be done after cleaning the tank.
Check the Lubricating Oil Level Regularly
This is another thing that should be done after every 8 hours. This is essential to keep the machine in an excellent working condition and should never be neglected after each work day.
Check the Boom Regularly
The boom is another essential place to check on a regular basis. Check for damaged gaskets, grout in the water box, leaks from hydraulic fittings, and malfunctioning electrical fittings. There may also be some blown fuses, so you have to carefully inspect the boom to ascertain its condition and fix things up.
Keep All Electrical Panels Clean and Sealed
The electrical panels will have to be in an excellent condition always, so clean both the internal panels and external panels and seal them properly. If there is a blown fuse, have it replaced with ones that have the right voltage.
Check the Wear of the S Pipe and Bearing Position
It is necessary to check the wear of the S pipe as well as the bearing position. This should be done at least once in every two months or after every 500 hours of working with the concrete pump. When there is need to change anything, do so immediately.
Do A Proper Maintenance Routine Every 250 Hours of Work
On a monthly basis, it is necessary to carry out thorough maintenance of the concrete pump. Change all the oil and discard the two tank filters and boom filter. Check for leaking at every possible place and check for any form of rust also. It is always best if a qualified mechanic takes a proper look at the concrete pump at this point.
There you have it! The above are a couple of tips to help maintain your concrete pumps. By taking care of your used concrete pump, you will boost its usefulness, protect the operator, and ensure that things work smoothly on your sites.
Are you in need of concrete pumps for your construction operations buy on a tight budget? Save cost by purchasing a high-quality concrete pump from Concrete Pumps USA. We are always ready to offer you the best deals on used concrete pumps.
Used Concrete Pump