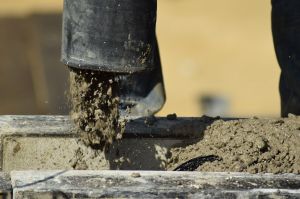 In a world where businesses are always looking for a way to save a few pennies without making a meaningful sacrifice from a quality standpoint, the need for a used concrete pump is an understandable one. In order to maximize the benefits of a used concrete pump purchase, it is time that we take a closer look at the following tips.
This helpful guide will allow buyers to sidestep the usual complaints and difficulties. Be sure to read on and learn more about these useful pointers before purchasing a used concrete pump for a home or business project.
Knowing Our Budget
Before we can truly embark on this process, we need to know one important thing. How much money do we actually have to spend and how much of our budget can we truly afford to part with? This is a question that needs to be answered before any decisions are made. After all, we cannot afford to spend the entirety of our budget on one purchase. This is especially true if there are other aspects that need to be explored.
Customer Base
For a business that is making such a purchase, it is important to consider the overall customer base first. Does the business have enough of a customer base to make a purchase like this one and still be able to turn a profit? This is a question that needs to be answered honestly. Don't be afraid to do some real soul searching on this one. Crunching the numbers and having an honest point of view is what will save us from a potentially messy purchase.
Knowing The Types
All concrete pumps are not created equally and in order to find out more about our options, we must take the time to do the proper research. Which type of pump do we need and what will work best for our needs? A trailer pump is typically used for smaller jobs and can be had for far less money. On the other hand, a boom pump is utilized for larger jobs and is able to handle almost any job that we can come up with for it.
Research The Brand Names
The different companies that are responsible for providing different pumps need to be researched in full before we are able to find the one that is best for us. Speak to those who have already made purchases of this nature in the past. If they have a brand that they have already purchased and that they are comfortable with, please be sure to take a closer look. Don't make the mistake of trying to go off the beaten path by selecting a brand no one has heard of.
Learn The Competition
Once we have isolated the type of pump that we want and the best brand name to buy, it is now time to learn more about the competition. What do the competitors charge for the same pumps and are these prices lower or higher than the prices that we are already paying? Don't make a purchase until there is an answer to this question.
Used Concrete Pump