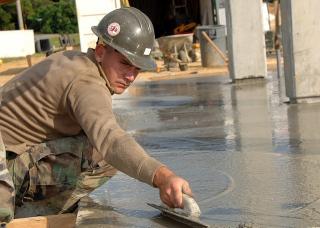 Everybody is familiar with seeing concrete pump trucks on big industrial jobs. The additional expenses associated with boom pumps and line pumps are actually figured in to the bid amounts submitted by the concrete contractors. In reality, without the usage of concrete pumping equipment, particularly with taller buildings, placing concrete will be nearly impossible. Today, many residential concrete contractors are utilizing concrete pumps in their line of work, as a means of saving time and hours of manpower, which many are finding can actually save them and the homeowner a significant amount of valuable time and money. If you're not sure about the benefits of this method, the experts at Concrete Pumps USA can advise you on the proper equipment for your business.
At Concrete Pumps USA, we are considered the leading concrete pump providers who have the largest selection of affordable and dependable concrete pumps that are currently available today. Whether you are looking into buying a new concrete pump, or perhaps considering the benefits that a used one can provide, we have the experience and the professional know how in assisting you in making the wisest choice. We offer 100% financing, and you can be approved within a twenty four hour period. We also have easy and convenient financing terms that can allow you the extra time that you may need to pay off your purchase. If you're looking into trading up, we can handle that, too.
There are several good reasons to use a boom pump or a line pump to place concrete in a residential setting, and more contractors are becoming aware of these benefits. There is the advantage of faster placement, meaning there is no need to keep moving mixer trucks around the edge of the slab or footing. A pump truck operator with a remote control device can move the boom anywhere to place the concrete as directed, and within the proper place. This increases the chances of much less spillage and waste making the clean up process much easier and convenient.
No wheelbarrows are needed and also no rakes are required to drag the concrete several feet from the discharge point of the truck chute. No company wants to pay for a tow truck to pull out a stuck concrete mixer. We have heard of ground being so soft and muddy that the tow truck also got stuck. In the end, all got pulled out with the help of a really big, expensive specialized tow truck, and the contracting company had to pay for the towing expenses. So, as you can see, there are plenty of benefits by coming up with innovative ideas for many types of projects.
If you would like some additional information regarding our concrete pumps, Concrete Pumps USA would like to invite you to visit our website. At concretepumpsusa.com, you can send us an email with any questions you may have, for a quick response. You can also simply call us at 435.615.0072, and speak with one of our friendly and knowledgeable team members.
Concrete Pumps