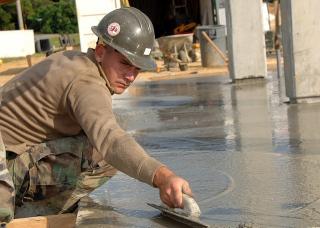 There are a lot of perks and benefits associated with purchasing a concrete pump for your construction company. This equipment type is an investment that eventually pays for itself with time because of how often the equipment is used. If you are a company that handles a lot of concrete work, you will definitely want to invest in a concrete pump that is new or used. A concrete pump is capable of pumping large volumes of concrete at one time, and they do not require a lot of manpower in order to operate. It should be stated that buying a concrete pump for your business can be expensive, especially if you buy from the wrong seller. If you are looking for a pump for your company, you should turn to our experts at Concrete Pumps USA. We have an extensive inventory of pumps that are from the hottest top brands.
Learning More about the Specialized Unit Pump
There are three basic types of pumps to choose from that include the specialized unit pump. This pump is usually used for mining jobs, and they are not often needed in regular construction. They are by far the most expensive type of concrete pump, but they are not often needed. These types of pumps can pump massive amounts of concrete at one time. In most cases, they are far too large scale for most construction jobs like sidewalks and pools. While you might not need this type of pump, it is important to be well aware of all of the options that are available to you. The most commonly used pumps are known as the boom pump, and the trailer mounted pump. Boom pumps are equipped with robotic arms that are controlled with a remote. Boom pumps are often semi-trailer mounted and are much larger than truck mounted pumps. These pumps are the two basic types of pumps that you will find at most construction sites.
Trailer Mounted Pumps and More
Trailer mounted pumps are often referred to as line or stationary pumps, and they are ideal for small to medium construction jobs. They do require more manpower than a boom pump, but these pumps are ideal for pouring sidewalks, pools, and other small construction jobs. Boom pumps are capable of pumping concrete at a much higher volume than a stationary pump, which is why they are great for large scale operations. The prices between a stationary pump and a boom pump vary greatly, but there are many deals to be found and taken advantage of at Concrete Pumps USA. Our team is dedicated to helping you get a great deal on a quality concrete pump for your business.
Making the Choice
Ultimately, the choice of which type of pump is best for your construction company depends on your concrete pouring needs. Each pump has its own unique set of perks and benefits to take advantage of. Turn to our team to learn more detailed information about the various kinds of pumps that we have in our vast inventory.
Concrete Pumps