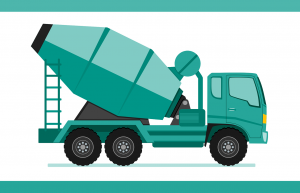 For the best new and used concrete pumps, visit Concrete Pumps USA. Check out our concrete pumps online or give us a call, and we'll assist your every need. Here, you will find a wide range of the best concrete pump brands, including Putzmeister, Schwing, Reed, Alliance, Concord, Cifa, Sany, Olin, and Mayco. We've got the best boom pumps and line pumps in the industry at prices that'll knock your socks off!
We Sell Slightly Used Concrete Pumps that Work Like New
All of our used concrete pumps run as good as new. We both purchase and sell used concrete pumps, so if you have an old pump you want to get rid of, let us know. Before we purchase a pump, it must undergo rigorous inspection and testing for quality. Concrete Pumps USA has strict criteria and expectations regarding the pumps we purchase because we want to make sure that we sell great products to our valued customers.
After we've purchased a used concrete pump, we perform any minor repairs or maintenance needed and get them ready for sale. On our lot, each concrete pump undergoes a routine maintenance program to keep them functioning smoothly and to ensure that no new issues have arisen. In the event that a problem is found, it is immediately fixed. Concrete Pumps USA employs some of the best mechanics in the business, so you can rest assured that the used concrete pump you purchase from us will last for many years to come.
A Concrete Pump Can be a Great New Source of Revenue for Your Company
Construction companies save tens of thousands of dollars a year in labor costs alone by adding a concrete pump to their lot. The best concrete pumps make short work out of concrete laying jobs that take half-a-day or more when laying by hand. This allows you to better allocate your resources, and it effectively generates a new source of income for your business altogether. For example, you'll be able to accept jobs that you couldn't take before and take on bigger projects. You won't have to rent a concrete pump or pay someone with a concrete pump to lay concrete in those hard to reach places. All that money will stay in your pocket. Plus, you will have the option to rent out your concrete pump when you're not using it.
Check Out Our Concrete Pumps Today
Whether you purchase a new concrete pump or a used concrete pump, you can expect to find the best concrete pumps at Concrete Pumps USA. All of our concrete pumps come with a full warranty for your protection. If something breaks or goes wrong with a concrete pump that you've purchased from us, we'll either fix it or replace it at no additional cost to you. Plus, Concrete Pumps USA can deliver to anywhere in the world. We've got the logistics to get your concrete pump to you quickly. Give us a call or send us an email, and we'll help you find the concrete pump you need.
Best Concrete Pumps