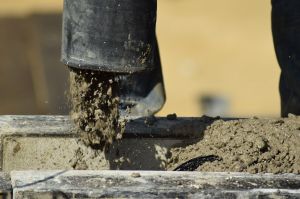 If you are looking to buy concrete pumps, there is no better place to turn than our team at Concrete Pumps USA. We have been proudly serving concrete contractors since 2003, which means that we have the experience and expertise that you can count on. Being a contractor can be a tough job because you have to make sure that you have the equipment you need to finish all the jobs that are being thrown your way. A lot of contractors struggle with the decision of whether or not they should invest in a concrete pump, which is understandable because concrete pumps are not cheap items to buy. While you can find pumps at an affordable price, you are still going to invest a chunk of change. Some contractors opt for used pumps in an attempt to save money, which is not a terrible idea.
Buy Concrete Pumps at Concrete Pumps USA
Choosing to buy a new concrete pump is far more expensive than buying a used pump, but with a new pump, you do not have to worry about mechanical issues. The first three to five years of a pump's lifespan is when it experiences the least amount of mechanical issues. When you choose to buy a refurbished pump, you are taking a chance because you might experience mechanical failure. Making repairs on a concrete pump is not an undertaking that is cheap in the least bit. You could ultimately end up spending more money on repairs than you ultimately would have spent on a new concrete pump. The choice is ultimately yours, but you might want to do your research regarding the used pumps you are interested in buying.
Types of Concrete Pumps
There are three basic types of concrete pumps, but only two are used in the world of concrete construction, which are the trailer pump and the boom pump. Boom pumps are more expensive than trailer pumps because of the remote controlled robotic arm, which is the boom. Both pumps are truck or trailer mounted and can easily be moved from location to location, which is part of their appeal. Both pumps are capable of pumping large volumes of concrete at one time, which makes them ideal for saving on manpower. These pumps can make finishing big concrete jobs seem like no big deal. Pouring concrete for big and small jobs will be easier and more time efficient with the purchase of a concrete pump. Consider all of your options today, but always rely on our team at Concrete Pumps USA to lend you a helping hand when picking out which model that is right for you.
Browse Through Our Listings
At Concrete Pumps USA, we have multiple listings for you to browse through where you will find both new and refurbished concrete pumps. You will be able to choose between boom pump and trailer pumps, while also having the option of what year and model you want to buy. Browse through our selection today to learn more about our inventory.
Buy Concrete Pumps