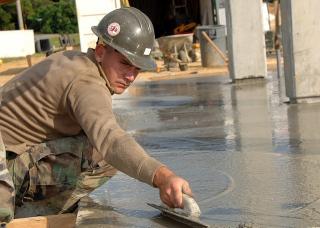 If you are looking to buy a used concrete pump, either line pumps or boom pumps, Concrete Pumps USA is the place to start your search! We have a large selection of new and used pumps for every need. Choose from the most trusted brands and get the best support with your purchase. Be sure to check out all of our rigs including:
Boom Pumps
Trailer Pumps
Telebelts
City Pumps
Laser Screeds
Placing Booms
Mobile Mixers
Stone Slingers
In addition to selling some of the best new and used name brand pumps, like Putzmeister, Schwing, and Alliance, Concrete Pumps USA is also the ideal location to buy new and used parts for your equipment. Concrete Pumps USA gives individuals the convenience of finding the products they need on our easy-to-use website and ordering them with the click of a button.
As mentioned, Concrete Pumps USA is an American company known for the best customer support in the business! We will go above and beyond to assist you in finding the equipment you need, answering all of your questions, and making sure you have everything you need.
Can I Get Financing to Buy a Concrete Pump?
Concrete Pumps USA EQUA Corporation proudly offers 100% financing to qualifying customers. To apply for financing, simply fill out the one-page application on our website, which you can go to by clicking the following link: https://concretepumpsusa.com/concrete-pump-telebelt-financing.htm. You will need Adobe Reader to download the application as it is in PDF format. If you don't don't have Adobe Reader, it is a safe software application that can be downloaded quickly on any device with one click. We provide an Adobe Reader link on the financing application page.
Enjoy flexible terms, up to 60 months or longer. Concrete Pumps USA gives fast turn-around times, approvals within 24 hours. Concrete Pumps USA also offers refinancing options for old concrete pumps.

What Benefits Will I Receive if I Purchase a Concrete Pump?
There are several immediate and long-term benefits that you will enjoy when you buy a concrete pump from Concrete Pumps USA. Aside from lifetime support and an industry-leading warranty, you will also have a fast money-making machine! Whether you opt to use the pump in your own business or rent it to commercial contractors or both, buying a concrete pump, either new or used, will open a new stream of revenue for you.
Concrete pumps allow for easy and fast concrete-laying in the most seemingly inaccessible locations. Having one frees up labor and allows contractors to better optimize and allocate their resources. Whether you intend to own a single concrete pump, multiple concrete pumps, or a fleet of concrete pumps, Concrete Pumps USA will be happy to work with you and give you the best deals in America.
Buy Your Pumps from Us
Give us a call if you have any questions or wish to discuss your financing options. Concrete Pumps USA is here to help! When you buy concrete pumps from us, you get a guarantee from the most trusted name in the concrete pump industry. We guarantee your satisfaction or you get your money back!
Buy Concrete Pumps