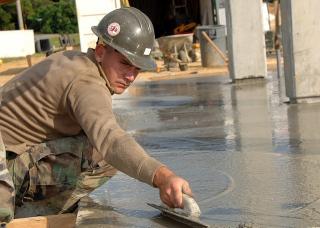 Concrete Pumps USA is an authorized distributor of new and used concrete pumps. We sell Putzmeister, Schwing, Reed, Alliance, Concord, Cifa, Sany, and other trusted brand names. Whether you are looking for a boom pump or a trailer pump, Concrete Pumps USA has your project covered. Give us a call or send us an email to discuss new and used concrete pump prices.
Ask About the Putzmeister TK50
Buying a used concrete pump from Concrete Pumps USA is a way you can save tens of thousands of dollars - literally. We are sure you can find a good use for tens of thousands of dollars. Yet, that's exactly what a typical customer saves when they buy used concrete pumps from us. For example, for a used Putzmeister TK50, you might only pay $29k-$36k buying a used one from Concrete Pumps USA. If you were to buy a brand new TK50, you would pay around $76k. Basic mathematics tells you that's approximately a $45k savings. The TK50 is a 50-yard an hour pump. It pumps from 3/4in to 1-1/2in minus aggregate and is great for use overseas and in the USA. It will pump over 1,000ft, and it will pump over 300ft straight up.
A must-have for Construction Contractors
If you are a contractor looking to save money on pumping equipment, you must visit Concrete Pumps USA. If you are thinking about starting your own concrete business, a used concrete pump is the perfect solution for you. You'll be able to get small and big jobs done quickly and professionally. You will save tons of money and time, and you'll be able to devote your precious and limited resources to other tasks.
We Regularly Perform Maintenance on Our Pumps
At Concrete Pumps USA, we buy and sell used concrete pumps and parts. We fix them up and make them run like brand new. Indeed, we maintain all of our equipment to the highest standards. Our mechanics are the best in the country, and you can trust that when you buy or rent a pump from us, you will be getting a high-quality piece of machinery, that if taken care of, will run and earn you money for many years to come.
Get More Done with a Used Pump
Concrete pumps make life easy for everyone. They can be positioned close to a pour location or far away and still pour concrete with precision. Tell your crew to put down the shovels and the wheel barrels, and put your crew to work on other projects. With a used concrete pump from Concrete Pumps USA, you can increase your company's productivity ten-fold. Whether you need a boom pump or a trailer pump; whether you need a Putzmeister or Schwing; you can get what you need at Concrete Pumps USA.
Contact Us Today
We sell used concrete pumps and accessories and even offer financing. You can fill out an application right on our website. Visit concretepumpsusa.com today, and find the used concrete pump you've been dreaming of.
Used Concrete Pump