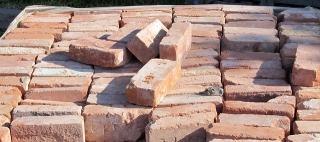 Concrete pumping in cold weather can be quite difficult. While there are some difficulties that can be encountered when you pump concrete in moderate temperatures, it is most difficult to successfully carry out concrete pumping when the temperature drops too much.
Concrete freezing is the most obvious and biggest issue but it can make the way for more dangerous site incidents when it is not handled the right way. It is still possible to pump concrete successfully during cold weather. It is important, however, to take some steps to prevent freezing and accompanying problems. Here, we will briefly discuss some helpful tips to make that happen:
Arrive In Time and Take Time to Get Ready For Pumping
When the weather is cold and you need to pump concrete, it is important that you make adequate preparation. This also implies that you have to be at the site early to prepare. It is important that the necessary equipment (including heat source) and all workers arrive at the site as early as possible.
Concrete Should Be Mixed With Very Hot Water
This is one of the most effective ways to prevent concrete freezing when you pump concrete in cold weather. When very hot water is used for mixing, it is often able to get the mix through the delivery period into the pump before the temperature becomes an issue. It is always important to have a solid arrangement with a ready mixed concrete company about this.
Insulate the Pump System
Insulating the pipes and drums of the pump system is one of the simplest ways to prevent freezing and pump concrete successfully in cold weather. The insulation can simply be done by covering the boom with foam tubing; this can keep the temperature inside the equipment moderate while concrete is being pumped.
Preheat the Boom Pipeline
It can also be helpful to preheat the boom pipeline when you want to prevent concrete freezing. This can be done by slipping an exhaust hose, specifically meant to withstand high temperatures, over an exhaust pipe and placing the other end into the tip hose of the boom. Warm air will flow through the pipeline and exit from the hopper.
Pump Continuously Once the Process Starts
Once the process starts, you must pump concrete continuously to prevent freezing. Uninterrupted pumping, in most instances, guarantees successful pumping in cold weather.
Stop Operations Once Freezing Occurs
Unfortunately, freezing can occur even after you have taken the necessary measures. If this happens, it is important that all machinery be turned off immediately to prevent further damage and danger. Give it enough time to warm up and thaw before restarting.
During cold weather, it can be very difficult to pump concrete. Nonetheless, it is possible to do it successfully by taking adequate measures. The tips above can be helpful and everyone on the job site will have to be cautious and proactive during cold weather concrete pumping. 
Contact us today at Concrete Pumps USA to purchase a high-quality, used concrete pumps. Our concrete pumps are guaranteed to serve your construction needs excellently for many years to come.
Pumps Concrete