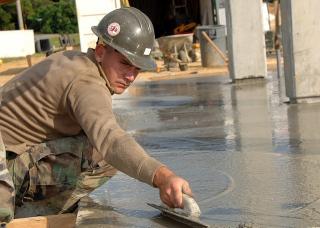 Concrete pumps are a significant part of the construction business. They are used to transport, dispense, and pave concrete in a manner that is more convenient and efficient than ever before.
Concrete pumps allow for the accurate placement of concrete, allowing for far more accurate jobs to be done more quickly that they have in the past. Construction companies everywhere have come to depend on concrete pumps for their business.
I need a concrete pump for my business.
When you shop with Concrete Pumps USA, you know that you are getting the very best service and our team will work with you to not only find the proper concrete pump for you, we will also work to get you financed in a way that makes sense for your business so that you can provide the work you need to complete.
We have been providing concrete pump sales and service to the greater Utah area for 16 years, carrying a large inventory of all major brands, including Schwing, Putzmeister, Reed, Concord, Alliance, Cifa, Olin, Sany, and Maco. The most trusted names in the industry are in our inventory, leaving you assured that you are getting the very best in quality.
What kind of Concrete Pumps does Concrete Pumps USA have for sale?
Concrete Pumps USA not only carries the major brands that you trust, but we also take a wide variety of types of concrete pumps to suit your specific needs. We have trailer pumps, boom pumps, city pumps, telebelts, placing booms, laser screeds, mobile mixers, and stone slingers of different makes and models that have been built to suit your concrete transportation, pumping and placing needs.
We offer a comprehensive look at everything about these concrete pumps, including the specs, so that you can be 100% certain of the type of concrete pump that you are buying. We understand the significant financial commitment that your company will be undertaking to purchase a concrete pump, and we want to make sure that it completely fits your needs.
Our team works for you.
The staff at Concrete Pumps USA has been working for a long time to make the company a recognizable and trustworthy name in the industry. We know there are other options on the market, but we want our service and quality to keep bringing you back each time you need to purchase a concrete pump.
What does a concrete pump cost?
That all depends on the specific type of concrete pump that you are looking to acquire. Our smaller pumps that are capable of being hitched to the back of a truck can start around $15,000. The different models of mobile concrete pumps can range from $60,000-$600,000 depending on the style, make, year, and condition of your choice.
We offer financing and can work with you and your business to get on the right payment plan for your business. We know the importance of meeting a budget when it comes to your business, and we do everything we can to make that critical factor a reality.
Concrete Pumps