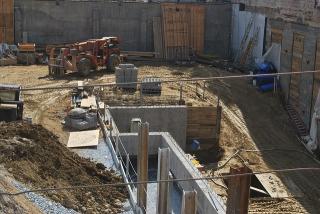 Buying a concrete pump for your construction company and crew is a big investment and a decision you should not take lightly. First, you should determine whether you are going to be a new or used concrete pump. When you buy a new concrete pump, you can expect it to be in the best working order, but you will probably end up paying more than you would if you opted to buy a used pump. A used pump that is in good working condition and has been maintained properly can be just as good as buying a new pump. You should only buy used pumps from reputable dealers who have years of experience providing concrete pumps to the construction community. Basically, you should on rely on our team at Concrete Pumps USA to provide you with new and used pumps for concrete.
Whether to Buy New or Used when it comes to Concrete Pumps
There are a lot of benefits associated with buying a concrete pump that is used. The biggest benefit is that you will ultimately save a lot of money. A concrete pump can be a big investment towards the future of your business that will eventually pay for itself. That does not mean that you should take the decision of which pump to buy lightly. It is a decision that requires a lot of thought and care. You want to practice smart shopping to ensure that you get the best deal possible. At Concrete Pumps USA, we offer a long line of new and used pumps that are from the top name brands. The following is a small list of a few of the most popular brands that we carry at Concrete Pumps USA.
Concord
Putzmeister
Schwing
Reed
Alliance
Cifa
Sany
Olin
Mayco
Practice Smart Shopping when Buying a Concrete Pump
Whether you ultimately decide to buy new or used, you will want to practice smart shopping to ensure that you get a great deal. The best way to practice smart shopping is to check out all of the options that are available to you. At Concrete Pumps USA, we encourage you to check out the prices and inventory of our competition because it proves our company to be the very best. We know that our services and inventory are forces to be reckoned with, which is why we don't mind a little friendly competition with our competitors. We offer some of the most reasonable and fair prices in the local area. Our experience and expertise are second to none, and our customer service and satisfaction rate will blow your mind.
For Quality Used Concrete Pumps
For quality used pumps, you should not turn to anyone else except our team at Concrete Pumps USA. We can provide you with the pump that you are looking for, whether it is new or used. Our selection is simply out of this world, which means that you are sure to find something that will suit your needs and budget. Contact us via phone or on our website to learn more detailed information.
Used Concrete Pump