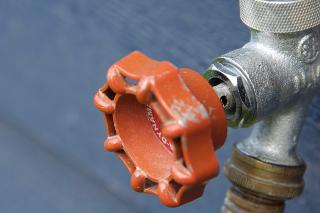 Many things should guide you when purchasing a concrete pump. Sometimes you might have challenges in deciding whether to buy new or used concrete pumps. The concrete pumps for sale go through a proper evaluation to ensure they in good condition. However, that's not enough you need to evaluate all the concrete pumps before you settle on the one to buy. It is normal to be in a tight budget that might not allow you to buy a new concrete pump. You can get a used one that will serve you better if you make your selection properly.
Don't stress yourself if you are not in a position to purchase the new concrete pump, go for the used ones and give them a close evaluation. Always look out for the following factors before buying the right concrete pump;

1. Market demand
This factor should apply when you decide to invest in a new or used concrete pump. Make sure that your working area has enough customers. A market survey will be necessary to determine the demand for your services. Check if companies are providing the same services in your area if they are there then the market demand is promising. Thus, you can go ahead buy a concrete pump and start making money soon.

2. The concrete pump brand
A brand is always an important factor, especially when purchasing machinery like a concrete pump. You will want to buy something that is durable, and that will provide quality services. Do your research well to determine the best brand that offers high-quality concrete pumps. Many companies are creating concrete pumps but look for the one with an excellent reputation in providing quality products. Laying your hands on the right concrete pump means that you will enjoy value for your money and be sure of making profits within a short time.

3. The condition of the concrete pump
In case you have little knowledge of the concrete pumps look for an expert to help you get the right product. Some sellers might confuse you by claiming that the equipment only needs minimal servicing and it will be fine. Purchase a concrete pump that is fully operational. Many buyers make the mistake of purchasing the equipment with the hope that little service will help, only to find out it had numerous underlying issues.

4. The reputation of the concrete pump seller
Purchasing an equipment from a reputable seller is one way of ensuring that you get the right product to serve your needs. You should actually spend a lot of time looking for the best seller before even thinking of purchasing a concrete pump. Look for the people who have already been using the seller services to help you in making an informed decision. Customer reviews will also help you to get the right dealer.

Our company has the best concrete pumps and you can purchase them at a very reasonable price. We have different types of concrete pumps. Therefore you can be sure you will get the right one for your company. Feel free to pay us a visit for more information or contact us at 435-615-0072.
Buy Concrete Pumps