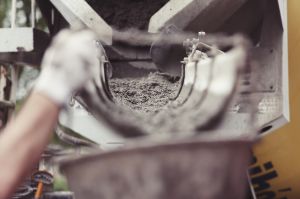 It is not uncommon to see concrete pumps being used on construction sites, whether it be small scale construction site or large scale construction project. It is used in both commercial and residential construction projects. Concrete pumps have become very widely used and are preferred to hiring labor to pour concrete. This is due to the tremendous benefits offered by concrete pumps as opposed to manual filling. Concrete pumps help to simplify the construction process while giving greater accuracy to the project.
Depending on the quantity of concrete that you wish to pour there are two major types of pumps. Boom pumps are used for pouring a large quantity of concrete while line pumps are used for smaller quantities.
At Concrete Pumps USA, we offer our customers varieties of concrete pumps at the most affordable prices, our products include boom pumps, trailer pumps, telebelts, City Pumps, Placing booms etc.
If you are still not convinced of the importance of concrete pumps, then read on to find out the benefits when you buy concrete pumps;
1) Increase concrete pouring speed:
Speed matters a lot when it comes to construction projects. One of the major advantages of concrete pumps over other concrete pouring method is the speed at which it can get the job done. When you buy concrete pumps for your construction project, the job becomes simpler and faster. These pumping equipment are typically mounted on trailers or trucks to enable them greater access to every area of the site.
2) Sturdy and quality concrete mixing:
When you buy concrete pumps, you will require less water in the preparation of the concrete mixture. The implication is that the product will have the least possibility of suffering from deformities such as cracks or shrinks. This way you can complete a high-quality long-lasting project that requires fewer repairs after completion.
3) Varying sizes for different needs:
The boom length of our truck mounted concrete pump can be anywhere between 50 feet and 200 feet. This allows the truck to be able to deliver concrete to heights of more than 200 feet. Our trucks also come in varying types, each to suit the requirement of different projects. While the single-axis trucks are built for greater maneuverability, hence are used in confined spaces, the multi-axle are developed for use in large-scale construction projects.
4) Reduced manpower cost:
The cost of labor is one of the most challenging cost during any construction project. What's worse is that this cost has been on a steady rise. Opting to use manual labor to mix concrete and then transport it to the desired location can be quite expensive. In some cases finding the labor can also prove challenging. Our trailer mounted pumps, on the other hand, can help to mix the concrete quite quickly and also transfer it to the desired location.
5) Greater accuracy and precision:
To achieve the greatest accuracy and precision during concrete mixing and laying, then buy concrete pumps from our company. Our concrete pumps can help to even eliminate waste. They transfer the mixed concrete to the required site in a more precise and professional manner.
Buy Concrete Pumps