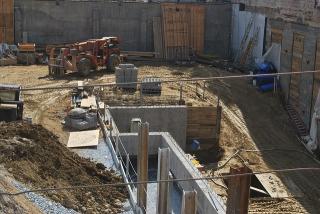 Save big on used concrete pumps when you shop online at Concrete Pumps USA. We work closely with each and every customer to find the right match for your needs and your budget, so the concrete pump you purchase from us will provide lasting value to your project at hand or ongoing application. Our showcased pumps sell quickly and are just as quickly replaced with new items, so if you don't see a pump that meets your needs, give us a call, and we'll start a new product search.
The Concrete Pumps USA Advantage
You'll always find a large inventory of major brand pumps on our website, including concrete pumps manufactured by some of the biggest names in the business: Schwing, Putzmeister, Reed, Cifa, Concord, Alliance, Mayco, Sany, Olin, and others. We've been in the business for 15+  years and have built a reputation for excellence based on our company's best practices. Give us a call if you have any questions or require assistance while browsing our inventory.
Options to Finance
All of our concrete pumps are 100%-able-to-be-financed. If you need a pump today but lack the funds to purchase a product outright, simply fill out an application to finance equipment on our website- the single-page application takes only a few minutes to complete. Take a moment to scan through the application instructions for the highest chance of acceptance of your application. Finance part or all of the item's purchase price, depending on your needs. We'll typically respond within 24 hours, offering up to 60 months to pay off the product. Call us to discuss flexible terms and contracts.
Explore Our Inventory
Browse Boom Pumps, Telebelts, City Pumps, Trailer Pumps, Placing Booms' Mobile Mixers, Laser Screeds, and Stone Slingers, all available from our homepage. Select the type of pump you're in the market for to find an excellent selection of concrete pumps for all applications. Join our mail list for monthly updates on new arrivals, special deals, and news or check back with us now and again to see what's currently for sale on our website. You'll always find exceptional deals on new and used concrete pumps when you shop with us.
Browse by Pump Type
Click the 'Sitemap' link on our website to shop by a particular type of pump or browse by brand name. Click on any available product to read owner descriptions and information about each product we carry. For more detailed information, reach out to us by phone with the product number, and we'll pull additional data from our system. Be sure to ask us about 'low hour' equipment for the best deals on purchasing pre-owned equipment.
Shop for concrete pumps on our site and save significantly over the cost of new machinery. We work for you, our customer, so you can always count on us to match you with the equipment we believe will provide value and a high rate of return for your investment.
Concrete Pumps