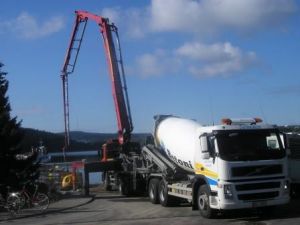 Concrete pumps are quite common in the construction business. They prove to be beneficial in so many aspects, such as saving money, time, and ease of use. The advantage of investing in these machines has opened up an entrepreneurial business for owners who wish to rent their equipment. Concrete Pumps USA has concrete pumps for sale that will make back your capital fast due to their affordability and reliability.
It is essential you understand the dynamics surrounding ownership of concrete pumps before making a purchase. Getting one of our concrete pumps could prove useful in the construction of a big commercial building or a future business endeavor. Here is why you should check out our store for all your construction needs.
Benefits of buying a concrete pump
You will have access to the pump whenever you need it without restriction or limitation by the renting party.
It is easier to make a delivery schedule with the construction company when you have ownership of the pump.
You can schedule jobs back to back without time wastage.
Faster job execution.
The tax depreciates due to reduced expenses.
You can make money by renting out the pump.
Concrete pumps for sale will earn you an income after you complete the construction project. You can, however, make a purchase in anticipation of a project, or for the sole purpose of renting it. A renting company or individual ought to consider the following to minimize losses and exploit the quality technology from Concrete Pumps USA.
What to consider before investing in our concrete pumps for sale
The capital
You will have to brainstorm on where you can get the funds to purchase a high-quality concrete pump if you do not have the money lying around. Consult your family, friends, or the local bank and credit union to finance your project. You should be able to make back the purchasing money with a good business plan.
Availability of market
How big is your current customer base in the surrounding locations? It is futile to buy a pump in a rural area without prospects of constructions or an established city with minimum renovations. Another factor that will affect the availability of customers is the possibility of competition by similar businesses around you.
Type of pump
Inexpensive pumps may prove more comfortable to purchase, but they may limit you in business. Small tools tend to have limited functionality; hence, they will not be critically necessary for most projects. Concrete Pumps USA has different types of complicated concrete pumps to serve a wide array of needs for the project. An example is the boom concrete pump, which will cost more money but also give you higher returns.
The brand
Concrete pump operators will swear by the brand of their most accustomed brand. Most of this information is valid with a quick Google search or consultation with our office. Some brands such as Putzmeister and Schwing, have however made a mark in the industry and will maintain their record of accomplishment with extensive use.
Concrete Pumps For Sale