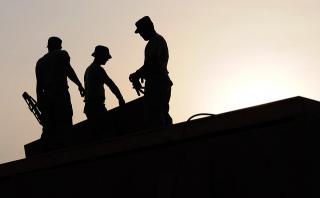 A concrete pump in a type of machine that is often used in construction work, which transports liquid concrete through the process of pumping. There are three basic types of concrete pumps that are used in the world of construction. The most popular type is the kind that fits on most trucks and is used in smaller construction jobs called a boom pump.
The second type of concrete pumps are not much different than a boom pump, but they are mounted on semi-trailers. These pumps are often referred to as trailer pumps, line pumps, or stationary pumps. Specialized usage pumps are another type of concrete pump that can often be found in construction sites.
Concrete Pumps for Sale
Concrete pumps have been used in construction jobs for quite some time and can provide a lot of benefits to workers. A boom pump is the most common type of concrete pump that you will find on construction sites. They are also referred to as truck mounted boom pumps, but regardless of what you call them, they are the same machine.
These pumps are normally attached to a truck of some sort, and a remote control is used to maneuver the mechanical arm that is a guide when pouring concrete on a construction site. The robotic arm is referred to as the boom and is very helpful in having control when pouring concrete.
Boom pumps are most popular for use in large construction jobs because this type of concrete pump has the power to pump large amounts of concrete in a short period of time. The robotic arm, also known as the boom, helps save on labor because it can be used to complete multiple functions.
Line, Trailer, and Stationary Pumps
Line pumps are helpful in smaller construction jobs because they pump concrete at a slower rate than a boom concrete pump. While they are called many names, line pumps, trailer pumps, and stationary pumps are all the same machine. Rubber or steel hoses are attached to line pumps, which are mounted on semi-trailers. The hoses have to manually be attached and can be joined together with other hoses to create one long hose. The purpose of this is, so the hoses reach far enough to allow the concrete to be poured at the site. These concrete pumps operate at a slower rate than boom pumps, making them ideal for jobs that require a smaller volume of concrete like swimming pools. Line pumps can be seen being used to pour concrete for sidewalks and small concrete slabs. Specialized usage pumps are not commonly used in construction jobs, but are used in tunnels as well as mine because they are mounted by skids or rails.
Reach out Today
If you are looking for concrete pumps for sale, there is no better place to turn than Concrete Pumps USA. Our team can guide you as to which type of concrete pumps that we have to offer will best suit your needs and your budget. Reach out to our staff today to buy the perfect concrete pump.
Concrete Pumps For Sale