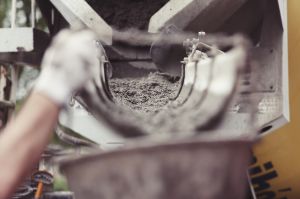 While the vast majority of us are accustomed to seeing pumps for concrete being used in commercial projects, there are also a number of benefits to be had from using similar pumps for concrete for a residential pouring job. Pumps are not always used to pour concrete in residential settings, but this practice has begun to gain a lot of steam.
That's why it is important to learn as much as we possibly can about the advantages that we can gain from utilizing pumps for the concrete construction jobs that take place at the home. Be sure to read on and learn more...
Completing The Job Faster
One of the best parts about using pumps for concrete for a task of this nature is the level of speed that they allow us to enjoy. Gone are the days of having to move a mixer truck at every turn and dealing with all of the issues that are associated with this method of pouring. Now, we can simply have the operator of the pump truck move the boom to the necessary location and complete the job far more quickly.
Working Smarter, Not Harder
When you stop to think about the complexities of a concrete pouring expedition at your residence, you are probably picturing wheelbarrows and rakes. Instead of having to use rakes and wheelbarrows to drag the concrete from one area to the next, you can sit back and relax while the grunt work is taken care of on your behalf.
Avoiding Pitfalls
There are a few pitfalls that will commonly take place during a concrete pouring project and for those who have handled tasks like these in the past, there is a certain fear of having to spend several hundred dollars to remove a concrete mixer from the ground once it has become stuck. By using a concrete pump to handle the job instead, you can avoid these types of issues and keep your costs low by not having to contact a towing company to rescue a mixing truck.
Reduced Amount of Mess
The cleanup aspect of any concrete pouring job is one of the most frustrating and by using pumps instead, you can steer clear of such issues entirely by keeping your usage of mixer trucks to a minimum. Mixer trucks have a way of picking up unwanted mud and spreading into various areas and while your house may not be the main area where this mud finds itself, these types of problems are not good from a neighborly standpoint.
Peace of Mind
A task like this can seem very difficult and when you find yourself fretting over the problems that can result from a project of this nature, it is important that you take the proper steps towards providing yourself with the peace of mind that you require. By using a concrete pump truck, as opposed to a mixer truck, you minimize the chance of making a major mess and ensure that the concrete does not spill into undesirable areas of the property.
Pumps Concrete