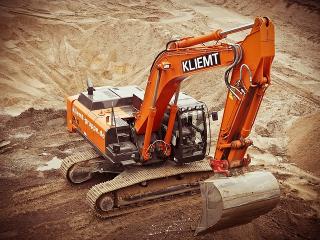 Looking for the best and high-quality concrete pumps? We have got you covered in Equa Corporation and can get them delivered to you quicker than ever!
Equa Corporation concrete pump is your great choice for your concrete pumps of different sizes and for all kinds of job applications. Our concrete pumping machines are better for your projects as they are a more efficient choice than bucketing with a crane or dumping from a ready-mix truck or even using a wheelbarrow. And that's why we have the Boom pumps, Trailer pumps, Telebelts, City pumps, Laser Screeds, Placing Booms and Mobile Mixers. We have been serving concrete pumps to contractors in the USA for over 15 years of working experience with after-sales support from our expert maintenance team. We deal in the sale of both new and used concrete pumps and Putzmeister Telebelts. We offer you the best you can get in the USA.
We have durable and high-quality concrete pump equipment for all kinds of job applications. Our Boom pumps are used for larger construction projects and they are capable of pumping at very high volumes such as casting of hospitals. You can also use our Trailer pumps for smaller volume concrete placing applications like footways, swimming pools, and your single family home slabs. It can even be used for most ground slabs.
We would love to make you understand that we are here to serve you and as such pay special attention to the needs of our contractors or personal client. We make sure that once you purchase any of our concrete pumping equipment, we deliver on-time and what you pay for is what you get. We know that you may have been tricked into paying for a concrete pump and not getting the value of what you paid for. Do not worry; you are in the right corporation! We also offer to follow up after sales service to ensure you install the pumps properly. Our priority is to provide our esteemed contractors or personal clients with equipment that is affordable, easy to use and simple to maintain. Buy our concrete pumps today and see why we are the #1 and most reliable in the USA!
Our service concept is to offer you genuine, fast, long-lasting and quality concrete pump equipment while our maximum satisfaction is to give you a solution provider of concrete pumping equipment for all construction sites.
Why is Equa Corporation different from others?
Apart from the passion our founder has in ensuring that you get the best and perfect concrete pump for your work site, we offer competitive prices for high quality used concrete pumps that we sell.As a leading global concrete pumping equipment dealer, we offer advanced and simple concrete pumping machine that any operator can use.More so, our qualified workers inspect each used concrete pumps for sale before we deliver it to our contractors. You buy with confidence with our Equa Corporation Concrete pumps.
We have everything you need to make your concrete pumping boom!
Buy Concrete Pumps