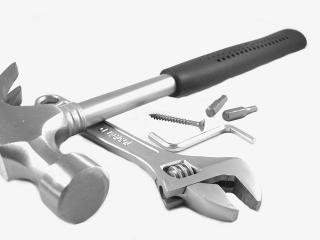 Pouring concrete can be a time consuming job if you are not equipped with the proper tools and equipment. A lot of manpower goes into the pumping and pouring of concrete for construction tasks, which is one of the biggest downfalls of pouring concrete, to begin with. Traditional methods of pouring concrete can become obsolete with the use of a concrete pump. Concrete pumps are machines that are capable of pumping large volumes of concrete at one time, which can make the pouring process go quickly and more smoothly. There are three basic types of concrete pumps to choose from, but only two types are used in basic construction. A specialized pumping unit is what is used in large scale mining operations, which means that these types of pumps are not often found in basic construction.
Where to Buy Concrete Pumps
Buying a concrete pump can be a big investment in the future of your construction business. Being able to quickly and easily handle concrete work can cause your business to flourish, which can provide you with a lot of new profits. You will be able to accept more concrete work because a pump will help you complete tasks more quickly. A trailer pump, which is also known as a stationary pump, is a small scale pump that requires minimal manpower. Hoses can be attached to this type of unit so that concrete can be pumped to the site in question, even if the truck cannot get close to it. These types of concrete pumps are ideal for small to medium scale construction companies who want to improve their concrete work.
Perks of a Boom Concrete Pump
The third type of concrete pump is the boom pump, which is good for large scale construction operations. Boom pumps are controlled with a robotic arm, which is controlled by a remote control. These pumps are able to pump large amounts of concrete, which makes them great for large projects and jobs. These types of pumps provide a lot of accuracy due to the ability to guide the boom with the remote. Hardly any manpower is required to operate a boom concrete pump, and that only adds to their appeal. When it comes to pricing, boom pumps are definitely more expensive than stationary pumps, but each type of pump comes with its own unique set of perks and benefits. If you are in the market to buy a concrete pump, you should not hesitate to contact our team at Concrete Pumps USA.
Multiple Name Brand Concrete Pumps Available
At Concrete Pumps USA, we offer a wide inventory of name brand concrete pumps that are sure to meet your needs and budget. We take a great amount of pride in offering some of the lowest rates on new and used concrete pumps. Our staff is highly knowledgeable about the pumps we carry, and we are happy to answer any questions you may have about the brands we carry. Contact us today for a great deal on a concrete pump for your business.
Buy Concrete Pumps