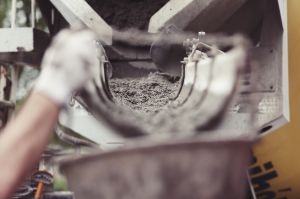 Whenever we see a construction project taking place on a large scale, we are bound to see concrete pumps being used and for good reason. While these machines are on the cutting edge of construction related technologies, there are still some companies who do not rely on these helpful tools.
So what are the benefits of using concrete pumps for a construction project? Let's take a closer look at all of the advantages that you are able to gain, whether you are attempting to complete a construction project on a larger scale or you are taking on a more low key residential task.
Fasting Pouring Speeds
Speed is everything when you are attempting to finish a construction project. There are alternative forms of concrete pumping available to you and while they can be used with relative ease, they do not provide you with the rapid pouring speeds of concrete pumps. These pumps allow for projects to be completed more quickly and they can also be mounted on the trucks that are used during your projects, so that they are more easily portable.
Reduction of Laborers
Those who are a part of this industry and have been for a long time are well aware of the lack of skilled labor that currently exists. Alternative methods of pouring concrete may allow you to save money when it comes to equipment, but they do not allow you to save when it comes to staffing. Concrete pumping should be a relatively inexpensive task and the ease at which these pumps are used lets companies cut down on labor costs.
More Pouring Accuracy
Concrete pumps offer a greater level of pouring accuracy and while there are a number of models available, they are all able to offer the same level of pouring quality. When you rely on alternative forms of concrete pumping, you are far more likely to experience untimely delays that lead to cost overages. Material wastage is also reduced significantly when you rely on pumping. Lumps and spills are eliminated as well.
Strengthening Concrete
Concrete that is laid down with the use of a pump contains far less water than concrete that is poured with the usage of other techniques. With the use of pumps, concrete experiences far less shrinkage after it is poured and there are far less cracks to worry about over the long haul. The stronger the concrete, the less likely you are to need repairs at a later date. Reducing maintenance costs allows you to save a significant amount of money over time.
Unparalleled Convenience
Traditional concrete dispensation methods tend to be far more difficult than expected and when you are looking for the most convenient way to handle this task, you'll want to use concrete pumps. They take much of the guesswork out of the process and keep you from experiencing unwanted difficulties. Instead of using traditional methods that require a great deal of effort, pumps allow us to work smarter and not harder. Boosting your bottom line and getting the job done more easily? Sounds like a win/win to us!
Concrete Pumps