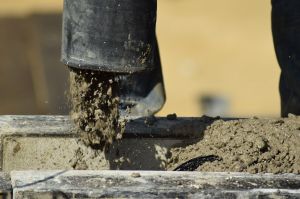 When it comes to concrete pumps, there are many brands to choose from that provide an excellent performance at an affordable price. Plus, there are many types of concrete pumps to choose from that you can depend on to get the job done. A concrete pump is a piece of construction equipment that is used to transfer liquid concrete through pumping. Most models can easily be attached to a regular truck, but larger models need to be put on a semi-trailer. You can expect solid performances and results when using one of the best concrete pumps on the market. To find these pumps, you need to visit our team at Concrete Pumps USA.
Top of the Line Concrete Pumps from Concrete Pumps USA
When a skip dumps a load of concrete, more manpower is needed in order to move the concrete. With a boom concrete pump, a robotic remote controlled arm allows for precise pouring, and more concrete can be pumped for larger construction jobs. Saving money on your construction operation is important to help increase your profits, and with a high quality concrete pump, you can accomplish top shelf results. Your customers will be impressed with the good work that you are able to accomplish with one of the best concrete pumps available. At Concrete Pumps USA, we offer a long line of pumps from the best brands available. We do whatever it takes to ensure that our clients are completely satisfied with our products, customer service, and prices.
Quality Name Brands Supported by Concrete Pumps USA
Our selection of brand names is truly a force to be reckoned with. Our inventory includes affordable, popular brands that people have come to know and trust over the years. Some of the top brands that we carry at Concrete Pumps USA include, but is definitely not limited to, the following:
Reed
Alliance
Cifa
Putzmeister
Schwing
Concord
Sany
Olin
Mayco
Equipment Available at Concrete Pumps USA
Since 2003, our team at Concrete Pumps USA have specialized in used concrete pumps sales at rock bottom rates. Pumping contractors can count on us to provide them with the best prices on the best products. Our team can guide you as to which products will best suit your needs and your budget. We strive to provide the best possible customer service experience. Our inventory of contracting equipment is second to none, even though we specialize in concrete pumps. We carry the following equipment for you to take advantage of.
Boom Pumps
Trailer Pumps
Telebelts
City Pumps
Laser Screeds
Placing Booms
Mobile Mixers
Stone Slingers
There has never been a better time to reach out to our team at Concrete Pumps USA. Our team is happy to lend a helping hand when you are shopping for the top concrete pumps available. We are ready and willing to help cater directly to your needs, no matter what they may be. Reach out to us today via phone or on our website to learn more detailed information on how we can help you.
Best Concrete Pumps