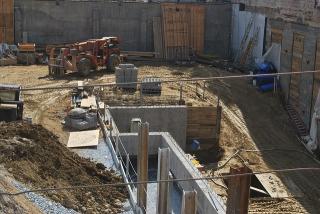 Pumping is a very efficient and reliable means of placing concrete, which makes it a very economical method as well. For any business that pumps concrete on a regular basis, leasing or buying a new or used concrete pump can save you a considerable amount of work, and make placing the concrete in the exact location that you need it to. When you are searching for the most trusted, dependable and reliable company that will lease, sell or buy a concrete pump, trust the experts at Concrete Pumps USA, Equa Corporation to provide you with the most durable and hard working concrete pumps that are can be found.
Concrete Pumps USA, Equa Corporation provides our valued and important clients with the most affordable and easily financed equipment that pumps concrete exactly where you want it to go. For over fifty years, thousands of contractors and sellers have relied on us to provide fair and honest terms that allow you access to buy, lease and sell the machinery that your business requires. We offer the most well known names of major brands of equipment, such as Reed, Alliance and Concord products for you to choose from.
If you are looking to finance your purchase, we offer 100% financing on new and used concrete pumps, mixers, slingers and other machinery that are easily available to you. We also provide fast and easy approval that can take less that 24 hours for you to be accepted for. Flexibility is one of the unique benefits that we provide, and we can offer financing terms that run from 24 to 60 months, and longer if needed. We strive to make your financing options more easily accessible to you, so that you can get the equipment that you need as soon as possible.
You can also re-finance existing pumps or telebelts to get the funds that you need to keep your business up and running. Whether you need this working capital for payroll, transportation needs or any other kind of expenses that you are experiencing, the same easy features that our financing provides is available when you choose to re-finance. If you feel that you may need a longer amount of time to pay off your loan, just check with one of our experts to see if we can modify the loan to suit you in the best way possible.
If you are the type of company that requires certain machinery that pumps concrete, we would like to invite you to visit our web site at concretepumpsusa.com, and check out all of the machinery and equipment that we proudly offer. On our home page, you can leave your contact information along with a message regarding how we can be of assistance to you. When we receive your information, we will get right back with you as soon possible, and offer our expert advise and guidance. Please also feel free to simply call us at 435.615.0072 and speak with one of our friendly and professional team members.    
Pumps Concrete