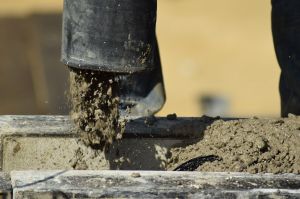 Concrete is the material of choice to create sturdy buildings around the world. In order to efficiently transfer liquid concrete around a frame, a machine called a concrete pump is essential. Since there are numerous manufacturers to choose from, we have compiled a shortlist of the best concrete pumps to look for.

Schwing Stetter
This is a German-based construction equipment manufacturer that has been going since 1945. They are known for their truck-mounted pumps, stationary trailer pumps, and truck mixer pumps.
They produce a wide variety of models with varying pump cylinders, articulations, and horizontal reach. Many of their products are suitable for pumping concrete high enough to construct high-rise building.
Aside from manufacturing concrete pumps, they make truck mixers and batching plants. They also providing servicing and custom engineering for construction companies.
Putzmeister
Putzmeister, a California-based construction supply manufacturer, has been producing numerous boom pumps that are popular on the market. The company has been going since 1958 and is currently a part of the SANY group. The company is ISO 9001 certified and keeps up with research and development at a competitive pace.
Their pumps are advertised as being compact, durable, and equipped with many add-ons to fit certain jobs. Their popular models include the 20-Meter Class, the 30-Meter Class, and the 50-70 Meter Class to accommodate projects of varying heights.
REED
REED is yet another California-based company that makes some of the best concrete pumps. Since the 1980s, the company was dedicated to the production of trailer-mounted pumps and has since become a worldwide brand.
Their Rockmaster series of trailer-mounted pumps can pump pea gravel or low volume shotcrete at 30 to 40 cubic yards per hour. For needing a serious performance upgrade, their C-Series of pumps output between 50 and 90 cubic yards per hour. They also produce track-mounted pumps and miniature pumps.
Alliance
Alliance is one of the major concrete pump manufacturers in North America. They produce a wide variety of pumps, including trailer-mounted pumps, line pumps, and boom pumps. Their products are advertised as being simple, easy to use and easy to maintain.
One of their highlight products is the 65 Meter 5 Section RZ boom pump. This machine is designed to handle the construction of large buildings like malls or office buildings.
The JSP-2110HP-D is another notable product of theirs. This trailer-mounted pump is portable while having an impressive 130 cycle output.
Concord
Since 1999, Concord has been supplying Canada and the United States with commercial construction equipment. They are known for manufacturing some heavy-duty boom pumps and line pumps.
The 65-meter Z Fold is a perfect example of one of their exceptional products. It is able to output 237 yd3/hr while having nifty features like a wireless remote control and an automatic greasing system.

Concrete pumps are a major investment for any construction company, in which buying second hand can help cut the cost significantly. With our wide selection of used products, you can get your hand on some of the best concrete pumps on the market at a reduced price.
Best Concrete Pumps