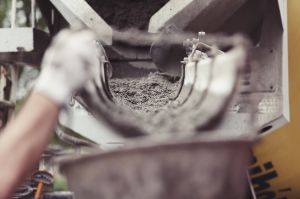 With all the concrete pumps for sale these days, purchasing one for yourself or for business use can be quite overwhelming. When it comes to placing concrete for any construction work, you'd want to get a concrete pump that can provide the most efficient performance. If you are considering buying a new concrete pump but you do not know where to start, here are a few buying tips to consider.
Type of concrete pump
In the concrete pumping industry, there are three (3) main types of pumps available including:
Stationary pumpBoom pumpLine pump
The type of concrete pump you are going to purchase depends largely on your budget and specific needs. If you are looking to perform minor construction projects like basement floors, pool decks, and smaller slabs, it is good you consider a used concrete trailer pump. This would cost you less money. However, it would require much hard work with the use of hose, performing regular cleaning, and tacking them onto the truck.
While more concrete pumping jobs can be easily performed with concrete boom pumps, it is important to understand that purchasing this type of concrete pumps for sale would definitely require more money. Nevertheless, it helps to get jobs done faster.
Size of concrete pump
When it comes to purchasing concrete pumps for sale, size is always a very important factor to consider. Depending on the type of project you are performing, it is always important to consider the size of concrete pump that is suitable for your needs. For domestic projects, a machine capable of pumping 80 – 90 m3/h would be efficient.
However, you will require a concrete pump with a much larger output carry out work on commercial sites as they'd require a higher volume of concrete pours. The type of machine you will be needing for such jobs is one that can pump up to 120 cubic meters per hour. Knowing the right pump for the right job is key to making the right choice.
Brand of concrete pump
There are different brands of concrete pumps on the market. If you don't know the best pump to use ensure to ask those who are already in the concrete pumping business. No one would want to use what they cannot recommend. There's a bunch of concrete pumps available; some common brands which have been on the market for some time now include Putzmeister and Schwing. Ensure to go a brand that offers technical assistance, accessories, and spare parts when you need them.
Finance
One major factor affecting the purchase of concrete pumps is money. These pumps are available at varying prices ranging from $25,000 to $200,000. Price plays a very important role, particularly when it comes to choosing a pumping machine that is of a good quality. If you've already gotten the money to buy the equipment, that's great. But if you don't, it's good to know that buyers can obtain loans from an equipment financing or leasing company or even a credit union or your local bank.
Concrete Pumps For Sale