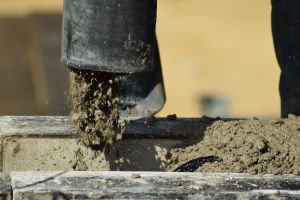 A concrete pump can do so much in any construction site. With the machine, a lot can be done regarding concrete pumping. Your major reason for buying a used concrete pump may be to speed up the process of concrete pumping. Nonetheless, there are several other advantages you will find out from using the machinery.
Concrete pumps help for better pouring. The risk of injury to those working on the job site will be reduced. Though they are mostly safe, you still have to take measures to ensure that your concrete pump is efficiently used and does not harm anyone operating it in any way. Here, we will consider six critical tips for managing the machine.
Have the Site Properly Prepared
While the condition of your used concrete pump has a reasonable impact on the safety and efficiency of the machine, the nature or state of the job site also has a meaningful effect. Space should be ample enough to handle an extended outrigger, and the ground must be adequately leveled.
Watch Out For Power Lines
Instructors usually emphasize this point and there is a good reason for that. Power lines are responsible for most fatalities encountered while pumping concrete. It is imperative to mark all danger areas with cones and have everybody on the job site trained adequately on electricity and power line safety. There should also be a spotter to warn the operator when the machine goes too close to danger areas.
Ensure Adequate Cribbing
Cribbing is very important while pumping. The weight and balance of the cement load will be distributed appropriately when there is adequate cribbing.
Ensure Proper Outrigging Procedures
When pouring concrete, tip-overs can be very dangerous. One of the major causes of tip-overs is improper outrigger support. Take care to ensure that proper outrigging procedures are observed.
Be Careful About Air in the Placement System
Air in the placement system of the concrete pump may cause more harm than you can imagine. The pressure can be devastating so ensure that all personnel steps away from the area when the air is entering the placement system.
Only Trained and Certified Operators Should Use the Machine
It is very dangerous to have someone that is not adequately trained in operating a concrete pump. Asides from the fact that the quality of work an experienced operator does will be significantly different from what a novice can do, they also know more about safety.
There you have it! The above are some of the safety tips for operating used concrete pumps. A used concrete pump can improve so many things on your job site, but it is crucial that it is performed the right way to achieve great concrete pumping and avoid accidents and mishaps.
To know more about how to handle your used concrete pumps, contact us today at Concrete Pumps USA. Our experts will be available to speak with you. We will provide suitable answers to all your questions and concerns. A fantastic experience awaits you.  
Used Concrete Pump