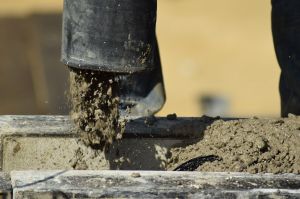 Are you planning to put up your used concrete pumps for sale? There are certain things you must do before and after you put up your concrete pumps for sale to attract buyers and also avoid return and dispute. Here are necessary tips on what to do when putting up your concrete pumps for sale.
Put them in perfect condition
Except you are planning to sell your old concrete pumps as scrap, you should bear in mind that whoever buys them definitely needs to use them. It is very possible that some of the pumps have not been used for months.
You need to fix all of them and test them thoroughly to ensure they are all in perfect condition before marketing them. You may wonder why you need to spend money on them since you are selling them to recoup some money. Well, it takes money to make money. Remember that you are not just putting the pumps in perfect condition, you are also trying to avoid lawsuits. So, take the time to fix them and make sure they are in perfect condition.
Prepare their service records
You need to prepare the service record for each of them as buyers may ask for them. This is the major reason it is a good idea to avoid skipping maintenance checks. Prospective buyers may either get discouraged or ask for further price slash if you can't produce a proper service record for any of them.
Offer warranty
Virtually no one will be ready to buy such heavy equipment without any form of warranty. Whether it is new or used, buying a concrete pump is a real investment. So, doling out such a large amount of money without any form of warranty is a risk only very few people can take.
In fact, not being able to provide warranty is another sign that the machinery may not be in good order. After all, if it is as good as you claim, you should be able to offer some warranty on it.
Back it up with money back guarantee
To blow prospective buyers away, apart from warranty, you should back it up with a 30-day money back guarantee. Nothing attracts buyers more than that policy. That is the way you can show prospective buyers that you have confidence in the equipment.
Both warranty and money back guarantee only make sense if you have done your bit by fixing and testing it. And when a customer eventually buys it, you don't consider it sold until after the guarantee period lapses.
Do you have access to its parts?
Availability of parts is one big factor that determines purchase of heavy equipment. Remember, anyone that buys the pumps will need them for construction business. So, it will be counterproductive to tell them to wait for some weeks while you order the replacement of a faulty part.
You may not have the parts available but you should be able to link the buyers to reliable spare part vendors.
A concrete pump is not a fast moving consumer good so you can't expect fast sale. However, by applying all the tips above, you should be able to increase your chances of sale tremendously.
Concrete Pumps For Sale