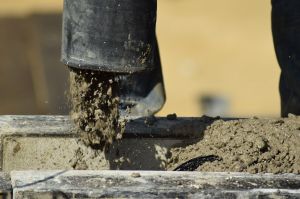 Let's face it. People love new stuff, even if it doesn't serve a functional purpose. The same thought process may apply when you see a used concrete pump for sale.
Aside from the shiny new toy, your equipment may have a high up-front cost, higher insurance, and a higher liability. There are several other reasons to consider why buying new stuff isn't necessarily worth it.
The Cost

If you run a business, the cost of investment is always important. Of course, you will want to buy something that is in good condition, but it doesn't have to come with a premium price.

If you take a look at the second-hand market, you can buy a used concrete pump for less than half of the price of a new one. Assuming that it is in good condition, you can use that saved money to buy more pumps, accessories or invest in more manpower. You may also use that money for marketing to scale your business.

Let's also take into consideration that new items will depreciate fast to a certain extent. Just like with buying a new luxury car, the resell value can be thousands of dollars after just one year. What's the point in getting hit by inevitable depreciation?
The Variety
If you are only looking for new concrete pumps, you may be disappointed that there are only a few unique options at your local dealer. If you are in the market for a used concrete pump, you can go back in history to finding some amazing pieces that you may not have known to exist.

There are literally hundreds of unsold pieces of construction equipment that are waiting for a buyer to restore and use again. Since it is a buyer's market, you can be choosy with the exact features, size, and condition.
Reselling Equipment
Believe it or not, a used concrete pump or any other piece of construction equipment will hold its value for years. This is assuming that you know how to maintain it, keep it locked up from theft, and use it properly so it doesn't break. You may also need to have it routinely inspected by an expert for the sake of safety and protecting your investment.

Let's imagine that you have a short-term job that's far away from your home base. If you buy new equipment, you will eventually realize that it is super expensive to just pack it up and take it with you. That leaves the only logical option to resell it.

As previously noted, you will be hit with a huge loss in depreciation, thus eating away the profit earned from this job. If you buy a used concrete pump, you can simply use it, clean it and sell it with a very low margin of depreciation.
Get What You Can Afford

Don't get your business into debt with a shiny new concrete pump. Here at Concrete Pumps USA, you will find a wide variety of used pumps for sale at extraordinary prices. Consult with us at 435-615-0072.