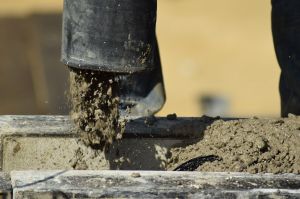 We tend to associate the usage of concrete pumps with business related concerns but there a wide range of residential tasks that can be handled with this common tool. While most of us are accustomed to seeing concrete pumps when we drive past much larger projects, we are often remiss to explore the potential benefits in our own lives.
There are a number of reasons why we need to use concrete pumps for our at home projects and we are here to illuminate all of the most important ones for our readers. Read on to learn more about all of these reasons and how they can change the manner in which we do things.
1) Faster Project Completion Times
With the use of concrete pumps, we are able to significantly cut down on the amount of time that we have to spend on certain household projects. When we rely on mixer trucks, they are forced to move around more and this causes any number of additional issues. The pumps that we utilize can even be operated with a remote control unit and this serves to make the task even easier.
2) Ease of Use
The days of having to use wheelbarrows and rakes for placement purposes are now over. This allows us to lower the costs of handling the project and keeps us from falling victim to the same pitfalls that tend to take place. When the concrete is discharged from the typical trucking chute that is used for these projects, the process of spreading it becomes all the more challenging. This is something most of us would like to avoid.
3) No More Getting Stuck
When we handle projects of this nature, one of the most common problems that we experience is getting stuck inside of the soft ground. As anyone who has ever managed to get a concrete mixer stuck can tell us, this is something that we should be trying to steer clear of at all costs. All of the issues that are associated with the soft ground are eliminated entirely and we are able to avoid unnecessary wastes of time.
4) Decreased Mess
It is no secret that residential projects which involve the pouring of concrete can be quite messy by nature. The onus falls on the homeowner to take the proper steps in these situations. Safeguarding ourselves from the mud pickup that takes place when we rely on mixing trucks is key. Those who do not consider the benefits of pumps are placing themselves at risk of becoming very unpopular when they create a mess in their neighborhood.
5) Working Around Custom Homes
Those who have constructed customized homes may not have the ability to utilize the usual pouring tools. With the use of pumps, these types of problems fall by the wayside. Our ability to pour the concrete in the exact manner that we desire is crucial to our success. This is something that we must take the time to consider before taking on such a task so that we can avoid the pitfalls.
Concrete Pumps